Dororo
(doe-roe-roe), the blue ninja pascifist alien frog, is from the comedic, insane, crazy, and wild Anime
Sgt. Frog
. As a Lance Corporal in the A.R.M.P.I.T. Platoon (Advance Recon Mission Preparatory Invasion Terror), his mission was to help his commander Sgt. Keroro to invade Earth, which fails miserably.
He was once an assassin in the Keron Army with the name of Zeroro.
He was rescued by Koyuki Azumaya a
Pekoponian
(pee-ko-po-nee-an) (a.k.a. an Earthling) and accepts the ninja way of life and becomes one with nature. His change of lifestyle has him balking at following the many of the plans that Keroro comes up to continue the highly comedic escapades of global domination.
🐎🐎🐎🐎🐎🐎
D
is the enigmatic traveler of the movie Anime of
Vampire Hunter D
. One of the classic animes of the 80s, it has been a fan favorite for a long time. Coming from the novels by Hideyuki Kikuchi, it is an amalgamation of dystopianish horror and science fiction. It takes place in the year 12,090 A.D.
D has a symbiotic companion on his left hand, who can operate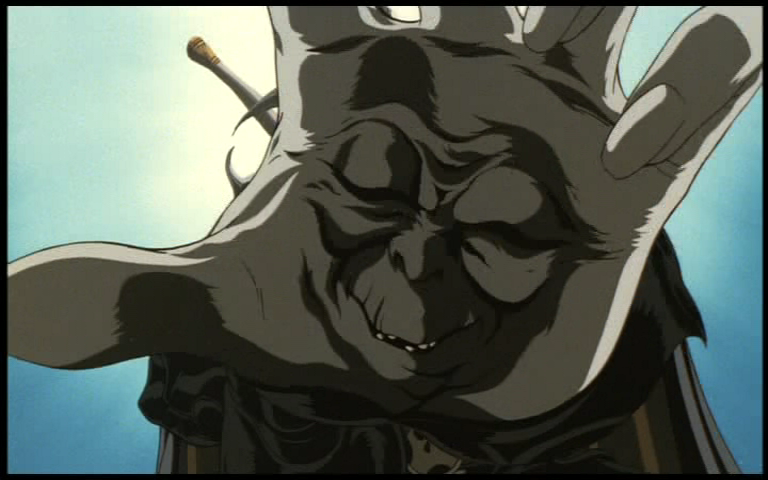 separately from D. A loner by nature, D comes off as aloof and cold, but he helps people that are plagued by Nobles (vampires).
He is a dhampir, half vampire half human. His origins are a mystery, but there are hints that he may be the son of the Sacred Ancestor or one of His experiments to halt the decline of the Nobility.