Migi
is the alien spore parasite that infects
Shinichi Izumi
(shee-nee-chee ee-zoo-mee) right hand instead of his brain in the Science Fiction Horror Anime
Parasyte
.
Migi
(mee-gee) is ruthless when it comes to his survival and will even threaten his host and Shinichi's friends.
He and Shinichi become allies against other parasites who are human eaters as well as the government agencies trying to find and destroy infected human bodies.
Migi is not a flesh eater since he failed to attach to the head. He gets nourishment directly from the bloodstream.
Migi has the ability to morph and will turn into blades to kill others. He is intelligent and reads extensively while Shinichi sleeps.
⽍⺞😭😭⽍⺞
Maes Hughes
. One of the nicest characters I have ever watched. He loved his wife and adored his daughter to the point of obsession. And he has one of the saddest moments to ever have been shown in an anime, in my opinion.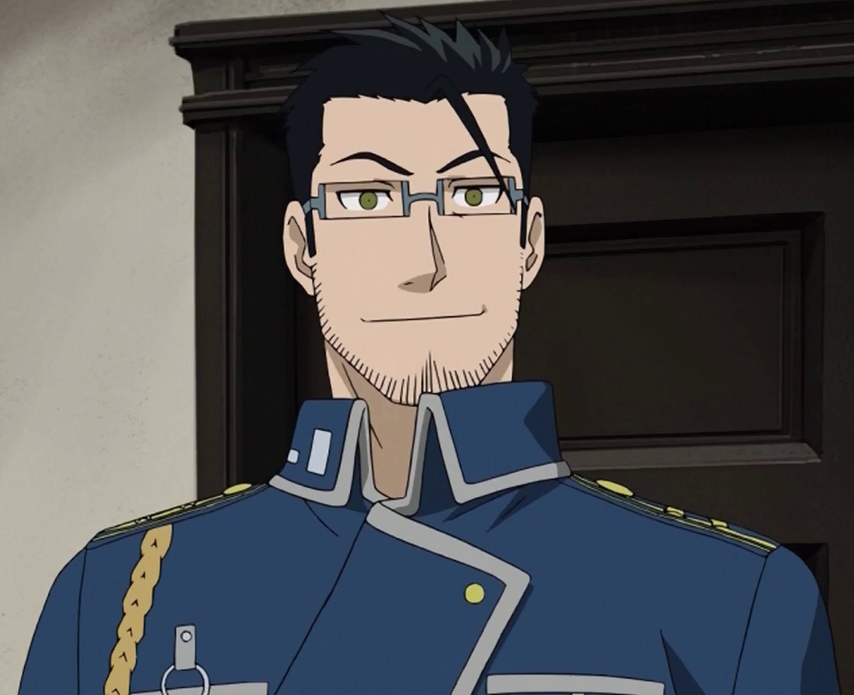 Maes is one of those characters you invest your heart and soul in and then said parts are torn from your body, shredded, burned, stomped on, and cast into the pits of hell. The tiny bits of ash that are left are given back to you to only lose them to the next scenes of misery and despair.
In
Full Metal Alchemist
and in
FMA Brotherhood
, he is friends to Roy Mustang and to the Elric Brothers. He works at Central and keeps Mustang apprised with the going on there. He gets too close to the truth and is murdered.
His death is a driving force for Mustang to become stronger and to get to the truth behind the things not right within there government.