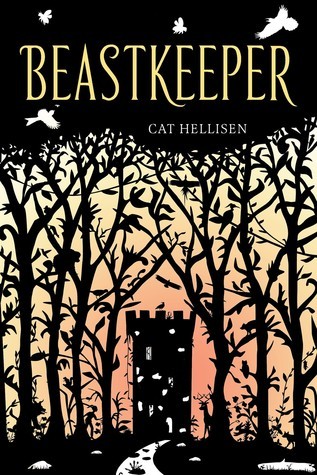 It's so hard for me to pick up a book and not read the inner jacket. It's nearly impossible. After that initial love-fest with the cover, I have to see what a book is about. Only I finally did it. The book was called Beastkeeper.
As you can tell by the cover, it's stunning orange and black silhouette style draws the eye. Then the white accents pulls the eye deeper into it and then you notice the intricate details throughout.
The story was good. It was a interesting fairy tale. I won't share any details about it. Sorry.