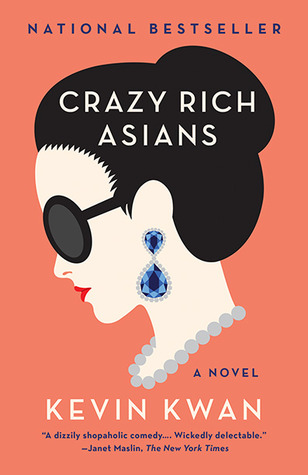 image from Goodreads
So I was at Walmart last Sunday. I was doing a bit of shopping and ended up passing the book section. (Yeah, okay, I deliberately went there. That section just calls to me and I cannot resist its temptations.)
Anyway, I saw this and picked it up. I had seen the movie with my sister when it went into Red Box. I enjoyed the movie enough to check out the book.
I'm glad I did. The book had way more drama than the movie. Not that the movie didn't have drama. Only the movie was more geared toward the comedic side of things.
The con is that there were A LOT of characters to keep track of including family members, and friends, and friend of friends, and kids of friends. Also, there were footnotes that translated the language. They were translated the one time but sometimes things were used more than once. I didn't want to go back and look for the translation again.
I enjoyed the book.
Oliver
has got to be one of my favorite characters in the movie and the book.
Peik Lin Goh
is another. I totally had
Awkwafina
's performance in my head as I read it. She was amazing.
One of favorite lines that Peik Lin says is: "I have no idea who these people are. But I can tell you one thing—these people are richer than God."
Have you read or watched the movie? Who was your favorite character?